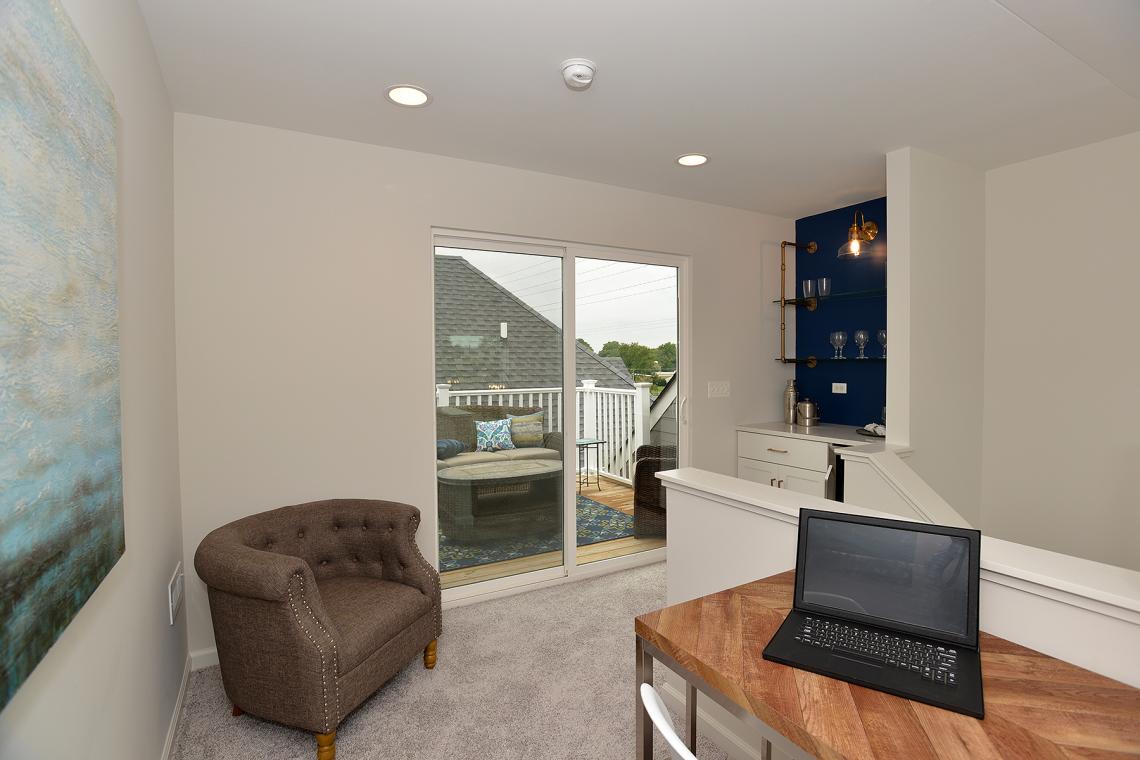 As open floor plans have gained popularity for a less formal life style and for entertaining friends and family, some of the benefits of the open floor plan can come in direct conflict with privacy, noise transmission, and peaceful coexistence.  As we design open floor plans we constantly keep in mind the "Away Room". This is the space that you can go, close the door and enjoy some solitude.  
Now, in what may be the new normal, these spaces can become perfect home offices during your working hours.  They allow for normal usage of the home and also provide a quiet space for an at home worker during the day. Then in the evening, the "Away Room" can also function as the room for the loud TV watcher or the perfect space to read a book. As we design these spaces we think of a variety of issues including:
primary usage of the space;

potential furnishings and wall space;

possibility of being a "dual use" room;

prominent location or secondary location in the home;

natural light; and 

proximity to the core open space in the home.
Now, with more options for working from home, the "Away Room" becomes the perfect solution to help achieve a balanced work from home environment. Because as important as it is to have a space to work from home, it is just as important to have a space that you get to walk away from at the end of a work day. 
So as you are evaluating the perfect open space floor plan for entertaining friends and family at your home, keep in mind the "away space" just as much, for personal privacy and the possibility of a great work from home environment.